Travel Lists
Puerto Rico's 5 Best Beaches To Visit
No matter your definition of beachy bliss, Puerto Rico's got you covered. More than 300 sandy oases rim the island, from long, sun-splashed stretches to cozy, palm-shaded coves. Some draw surfers from all over the world; others are more popular with sea turtles, who lay their fragile eggs in the sun-warmed sand each summer. Ready for your day in the sun? These five beaches are among the best on the island.
Isla Verde
One of Lonely Planet's Top 12 Beaches in Puerto Rico, Isla Verde brings together the best of the city and the shoreline in a beautiful, turquoise-edged package. Start with the beach, a three-mile-long drift of golden sand located adjacent to Fairmont El San Juan, edged by the ocean on one side and a thicket of palms on the other. You'll find everything you need for a full day in the sun as well, including rental boats, jet skis, kayaks, lounge chairs and umbrellas and easy access to fun activities like banana boat rides and surf schools. And don't worry about packing a picnic — Isla Verde is loaded with options for food and drinks.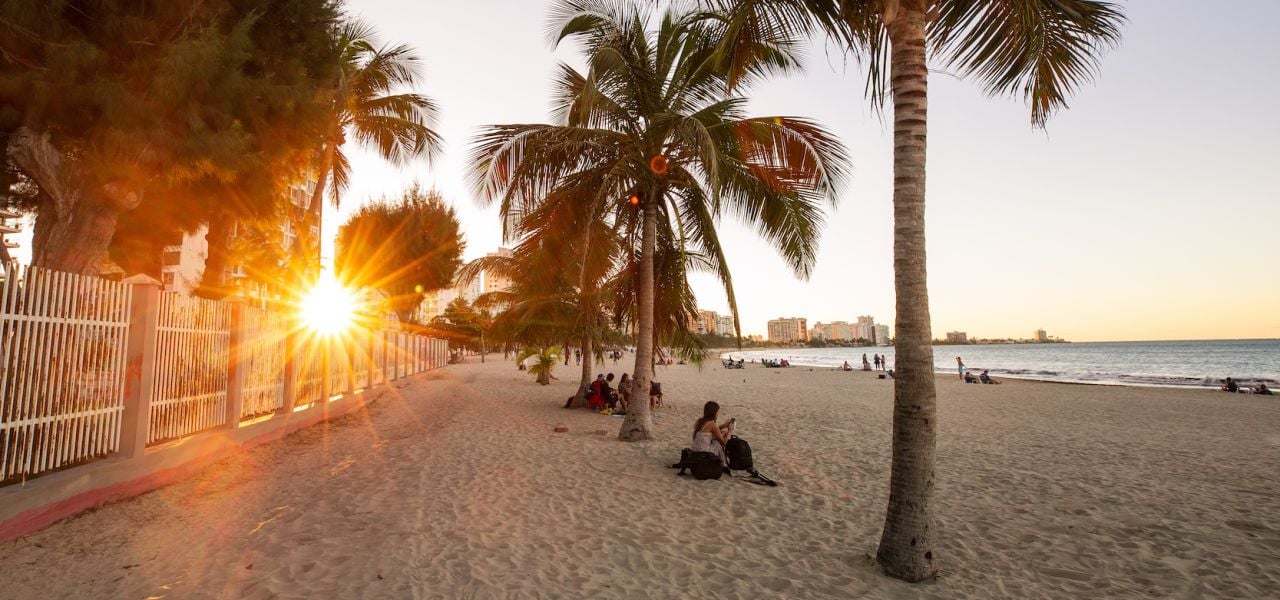 Balneario La Monserrate
In Puerto Rico, balnearios are government-run beaches equipped with showers, lifeguards, changing facilities, picnic areas and other facilities; some of the island's most appealing expanses of sand are located in Luquillo, a U.S. News pick for best beaches in Puerto Rico and a beach-lovers dream perched on the stunning east coast. Renowned for its uncommonly calm water, Balneario La Monserrate is a favorite with families. It's also a foodie favorite, thanks to its prime location about a half mile away from Luquillo's famous Los Kiosks, a lively row of food stands where you can refuel on classic Puerto Rican flavors such as tripleta, a three-meat sandwich topped with fries; crunchy fried plantains and pernil, garlicky pork shoulder reminiscent of Southern barbecue.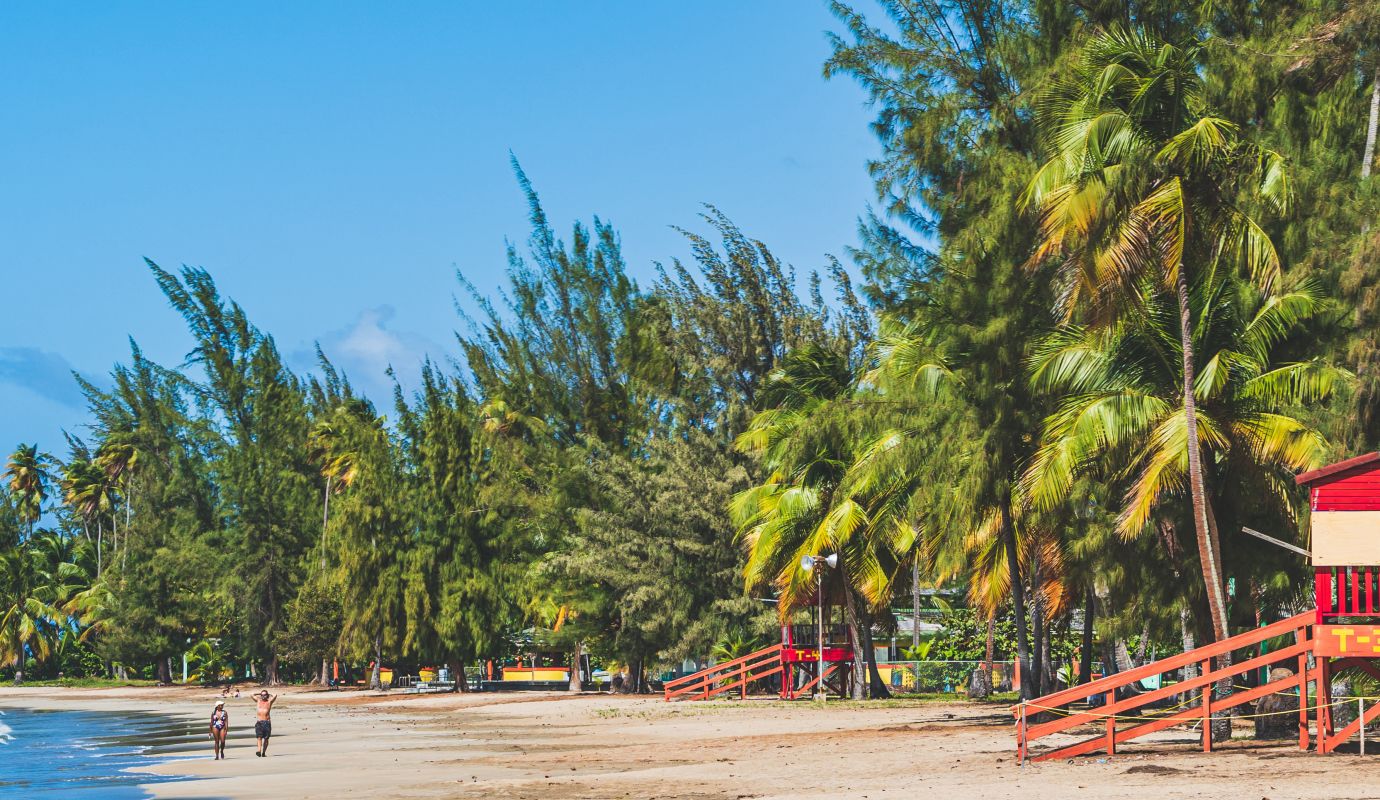 Punta Tuna
Set within the Punta Tuna Wetlands Nature Reserve, Punta Tuna Beach is a nesting site for Hawksbill and Leatherback sea turtles, who lay eggs in the tawny sand during the spring and summer. Beyond the beach, hiking trails wind through the rainforest fringe; some lead to the massive rocks that rise out of the landscape on the west end of the beach, others to a 19th century lighthouse perched on the point. Dangerous currents make swimming a hazard, but bring your hiking shoes, a book and a chair and you'll have everything you need to enjoy the serene surroundings.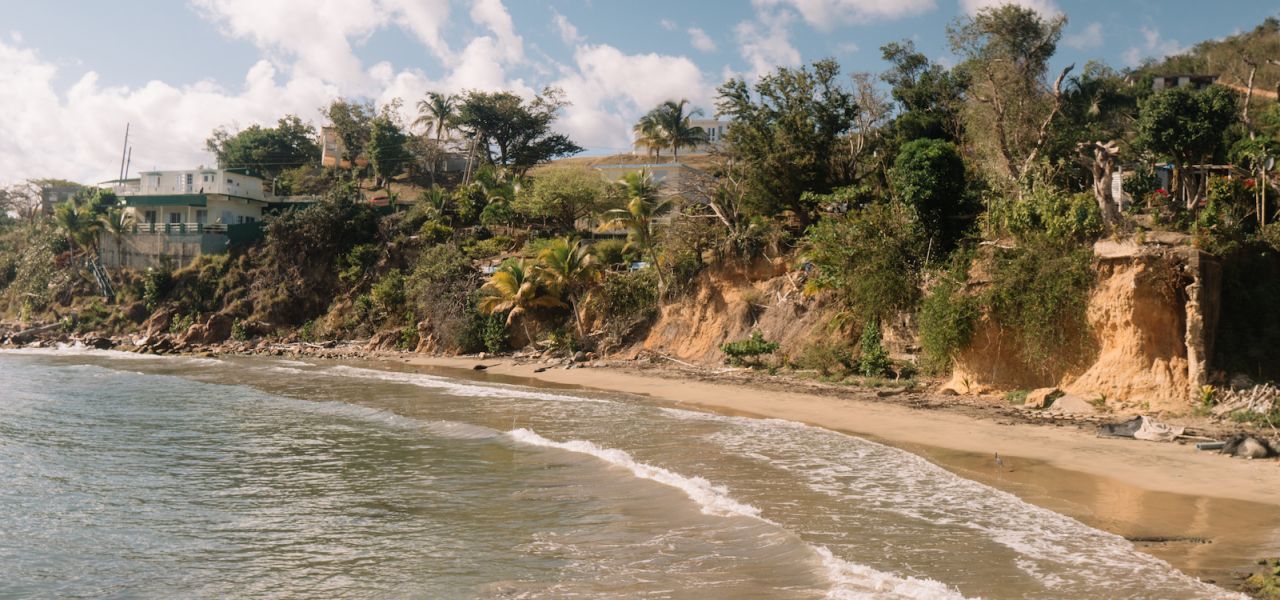 Córcega
Situated on Puerto Rico's west coast, the town of Rincón, ranked as one U.S. News Best Beaches in Puerto Rico, is famous for its mammoth surf waves, which can reach upwards of 20 feet tall. Less than three miles south of Rincón, though, is Córcega Beach, a geological twist of fate that is as calm and swimmable as the rest of Rincón's beaches are gnarly. Family-friendly Córcega is also decidedly peaceful—you'll need to bring your own chairs and umbrellas, and there are no lifeguards or facilities. If you can, arrive near the end of the day, so you can take in Córcega's glorious sunsets.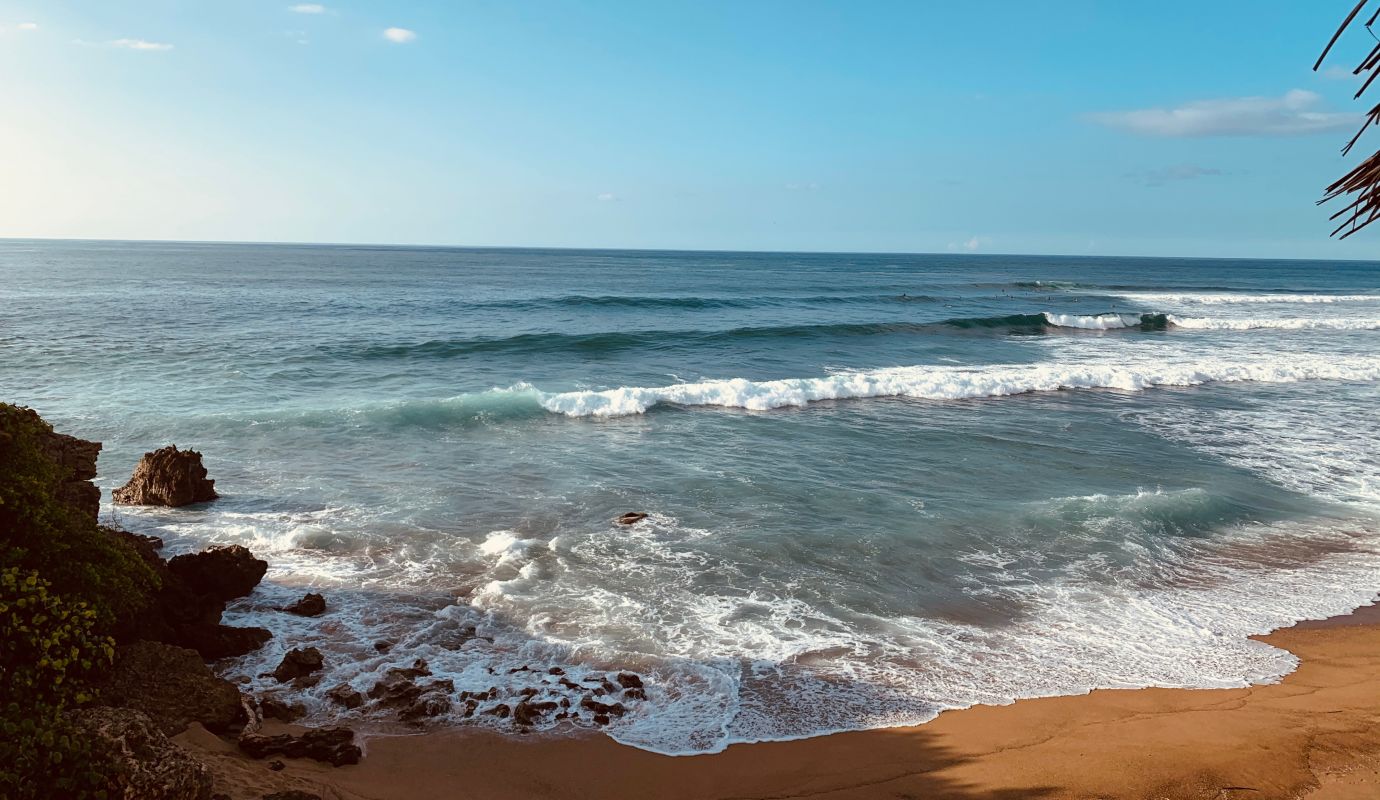 Mar Chiquita
Tidal pools are scattered across the rugged north coast of Puerto Rico but Mar Chiquita is notable for both its large size and the steady influx of fresh ocean water that arrives with the waves that crash through a chink in the limestone breakwater. The sandy beach that surrounds the bottom half of the pool provides easy entry for swimming and snorkeling during the calm summer months, but be sure to bring water shoes: the bottom can be a bit rocky. You'll also need them to explore the craggy moonscape-esque ridge that rises from the sand and climbs toward the ocean, offering gorgeous views toward the horizon and back over the pool.